Fitness Tracker Heart Rate[USB Direct Charge],CAMTOA ID115Plus Bluetooth4.0 Exercise Tracker/Smart Fitness Wristband/Smart Watch/Heart Rate Monitor/Smart Fitness Bracelets Activity/Pedometer Wristband Sleep Tracker-Sports Modes,Calorie Step Tracking,Call
US$
28.99
US$44.99
Wholesale
Bulk Buy Discount
Order more and enjoy the savings
Bulk Buy Discount
Order more and enjoy the savings
Add to Wishlist
United States
United Kingdom
Germany
Japan
Canada
France
Italy
Spain
Australia
Shipping method
Shipping
Shipping Fee *
Estimated Shipping Time
Tracking Information
*Estimated fee, the actual amount is calculated during checkout.
Product Description

Product description
Track Your Workouts
Monitor your daily workout activities, including heart rate, steps, distance, calories, and activity time.
Multi Sport Mode
Walking, Racing, Cycling, Fitness Hiking, Rug, Basketball, Tennis, Badminton, Dynamic Cycling, Yoga, Soccer, Dancing.
Attention: The first eight modes are preset and preset by the bracelet and can be directly selected from the smartwatch. The other 6 modes must be set by the app: "veryfitpro"
Sleep Monitor
The fitness tracker automatically checks how much time and how to sleep at night, reading all of these sleep metrics you can know about your health condition.
Notifications
Pair your fitness band with our smartphone app, you can set up alarms, sedentary alert, and incoming call notification. Become your personal health assistant
APP: Download APP "VeryFitPro" from Apple Store or Google Play
Technical features:
Battery: 65mAh Li Rechargeable Battery
Screen Size: 0.96 OLED
APP OS: Android 4.4 and above, iOS 7.1 and later
CPU: Nordic nRF52832-QFAA
Sensor: KIONIX KX022-1020
HR Sensor: Silicon Laboratories Si1142
Waterproof: Ip67 Waterproof (Waterproof Daily Life)
Material: upper casing: PC, strap: TPE
Size: Wrist Clothing: 5.4 inches - 7.6 inches
Standby time: 5-10 days
Charging method: USB charging
Charging time: 1-2 hours
Strap Color: Black (Free Blue)
Package:
1 * 115 Plus Fitness Tracker
1 * Replaceable belt
1 * User Guide
Its mild peel. Not has hard on the skin unlike a charcoal black face peel.
I like it, my skin feels so clean and fresh afrer I use it.
April 05, 2019
CUSTOMER REVIEWS
CUSTOMER REVIEWS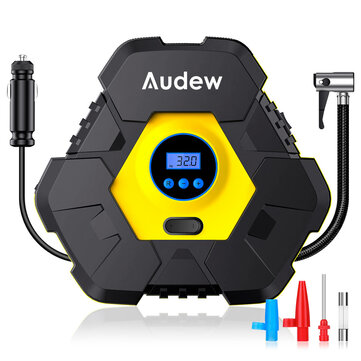 10
Average rating:
4.75 / 5.0
Its mild peel. Not has hard on the skin unlike a charcoal black face peel.
I like it, my skin feels so clean and fresh afrer I use it.
April 05, 2019
Great product
It makes my skin look so smooth!
April 01, 2019
Excellent product. Wife loved it. Fast shipping. Thanks
Excellent product. Wife loved it. Fast shipping. Thanks
May 27, 2018
Ottimo
Devo dire che funziona molto bene e si collega al telefono molto facilmente con la sua app. Arrivano notifiche di chiamate e messaggi e social tutto impostabile dall'applicazione.. .la batteria dura circa una settimana e anche di più se non se ne fa un uso eccessivo sono pienamente soddisfatto dal rapporto qualità prezzo
October 16, 2019
Fitness Tracker smartband
PRO *Tantissime funzionalità *Peso estremamente ridotto *Ottima visibilità sotto la luce del sole CONTRO *App con traduzione fatta male *Non ho riscontrato ulteriori aspetti negativi durante l'utilizzo del prodotto. CONTENUTO DELLA CONFEZIONE Il prodotto arriva all'interno di una confezione in cartone e contiene al suo interno: 1x Smartband fitness tracker 1x Manuale d'istruzioni 1x Cinturino di ricambio Non vi è presente un cavo di ricarica, in quanto è possibile ricaricare la band attaccandola direttamente al pc tramite presa usb, smontando una parte del cinturino USO E CONSIDERAZIONI FINALI Comincio col dire che i materiali sono buoni, resistenti nel tempo e di ottima fattura; il cinturino, in TPU rigido non è fastidioso ed offre una trama zigrinata che aumenta il grip; l'aggancio è solido e non si è mai staccato durante l'uso. Da segnalare che il bracciale è certificato IP67 e resiste quindi ad immersioni, acqua e polvere. La smartband offre numerose funzionalità, tante delle quali facilmente visibili sul display monocromatico presente: -Orario e data -Funzione contapassi, con il quale ci calcola i passi che facciamo durante la giornata; -Distanza percorsa, espressa in chilometri che indica la distanza percorsa nelle 24 ore; -Calorie bruciate, che conteggia le calorie bruciate durante la giornata; -Misurazione battito cardiaco, effettuata tramite sensore biometrico presente sulla parte inferiore; -Stato del sonno, effettuato tramite i sensori interni che percepisce il movimento e capisce se si ha avuto un sonno leggero o pesante; -Timer Installando l'applicazione, disponibile per dispositivi Android ed Apple, è possibile collegare la smartband al cellulare tramite la connessione bluetooth e gestire anche le notifiche.
October 16, 2019
See More
Reviews are only accepted from actual purchases!
Please ensure the review you are submitting is for the described product and item(s) has been shiped.
Success!Your review was submitted!