Product Description
Product Specification
Reviews (0)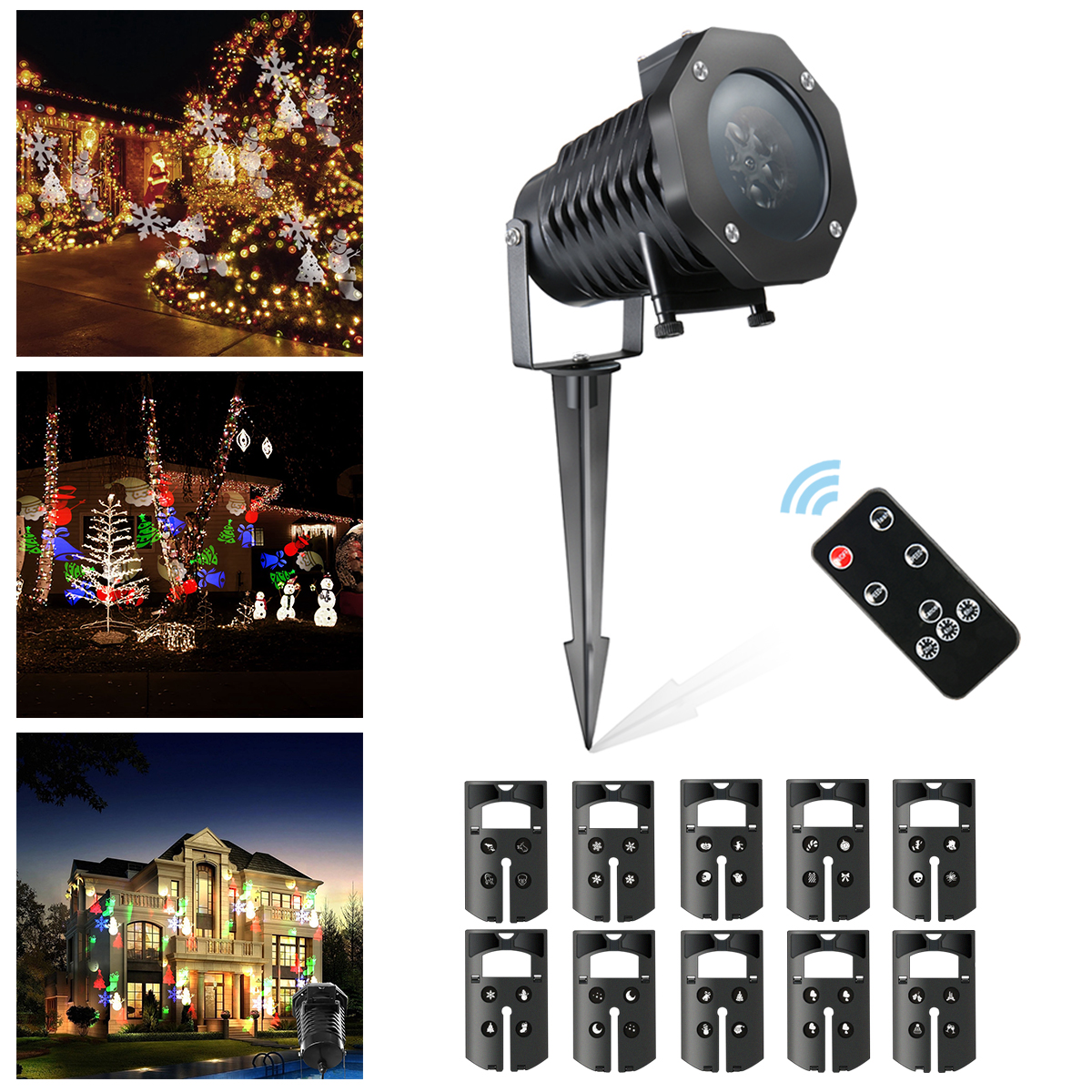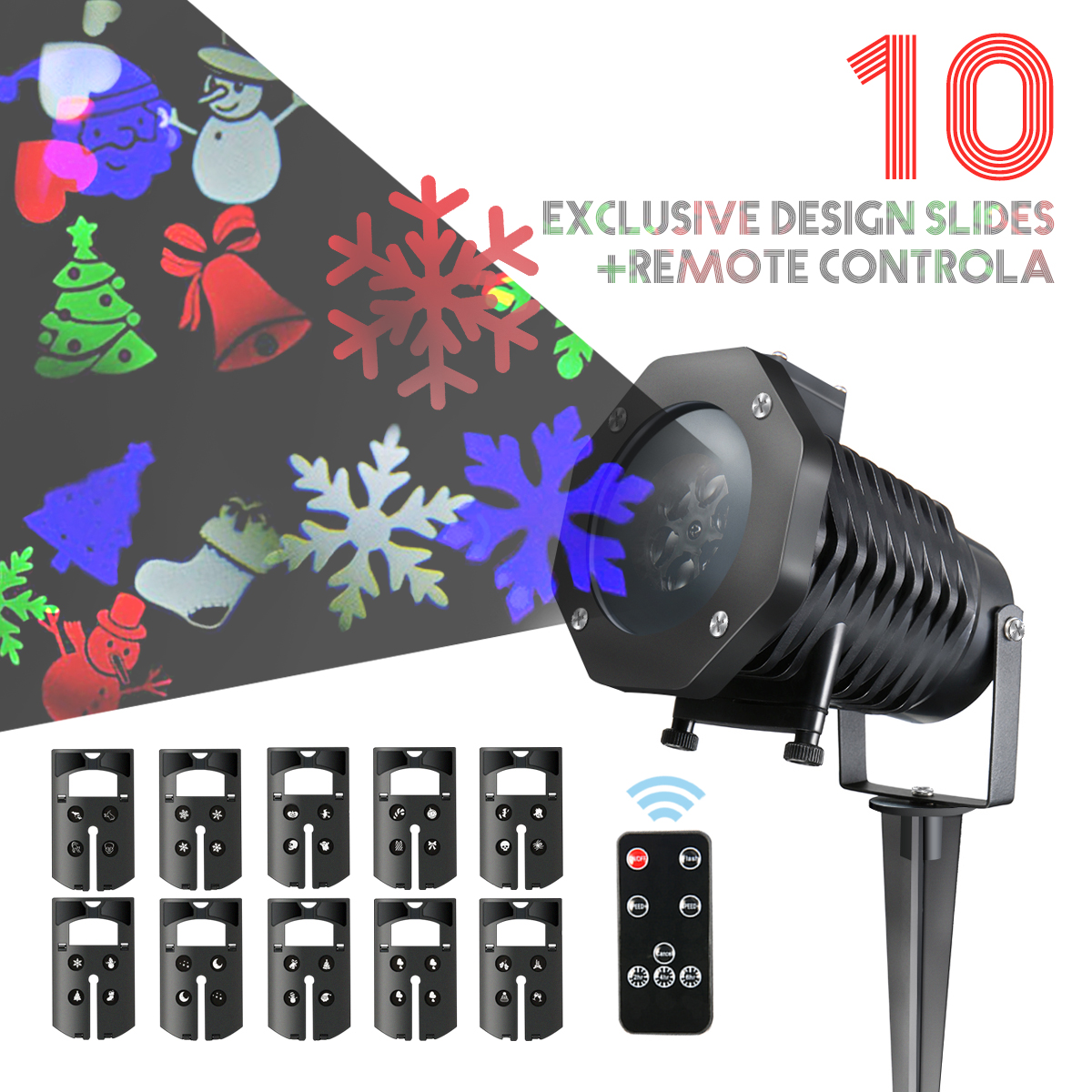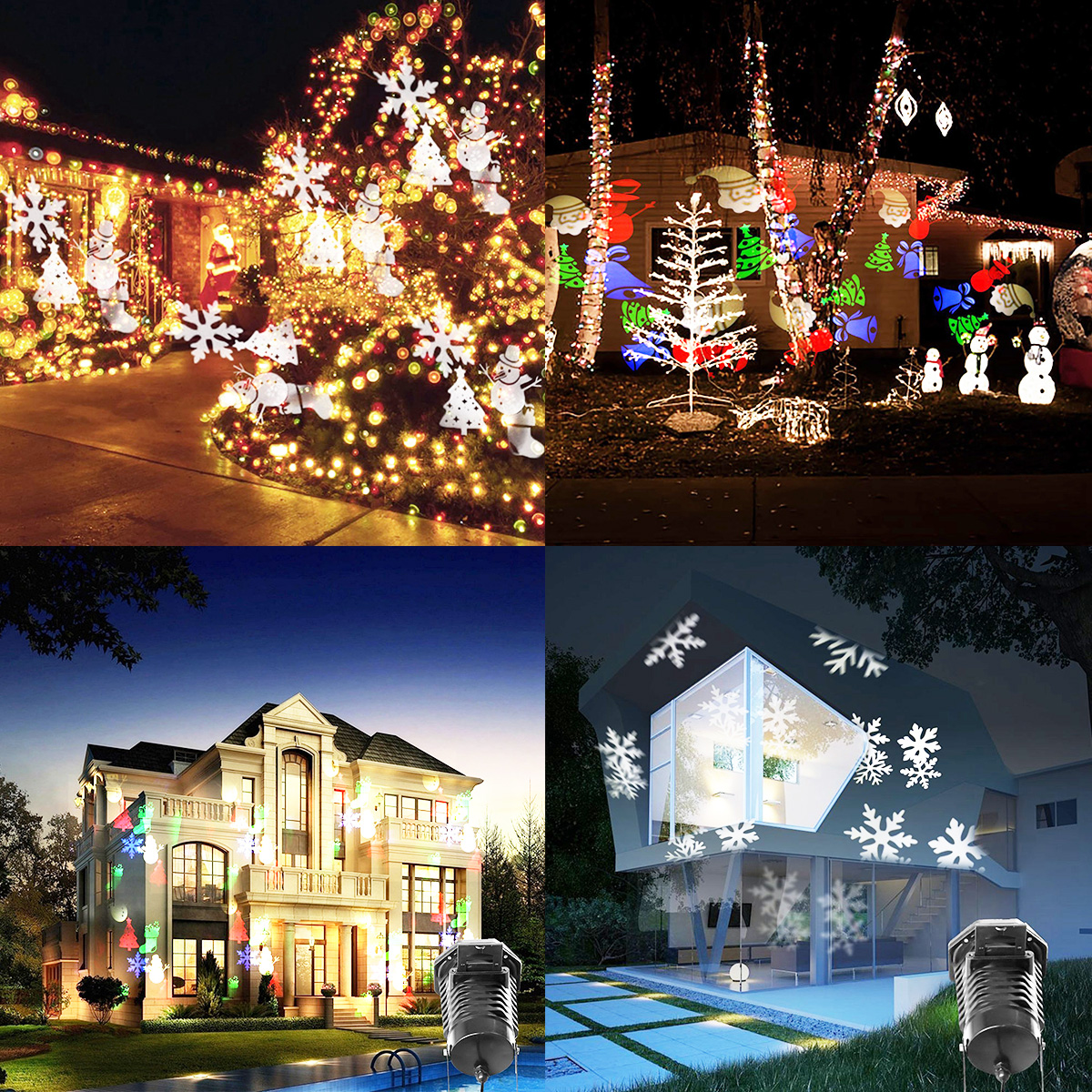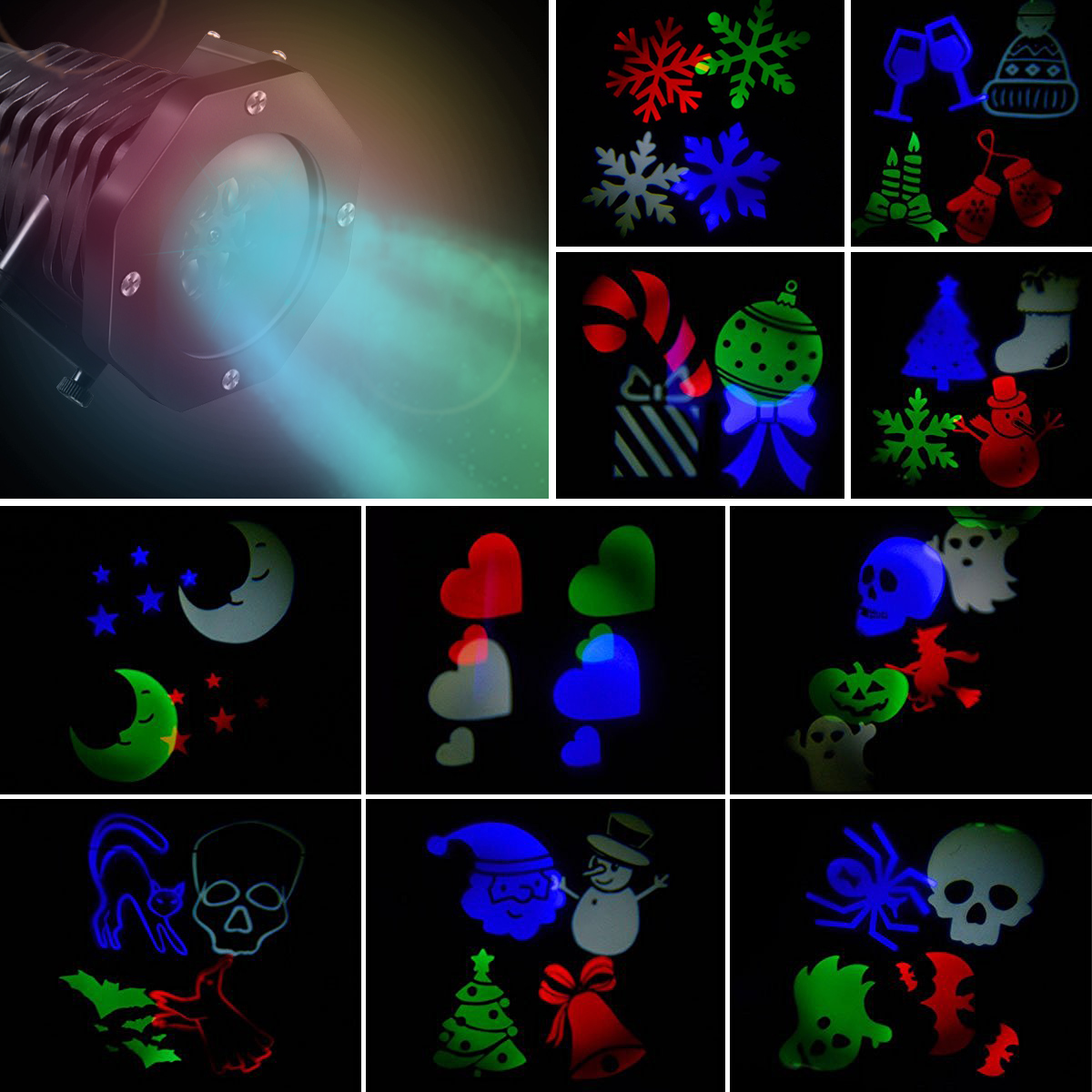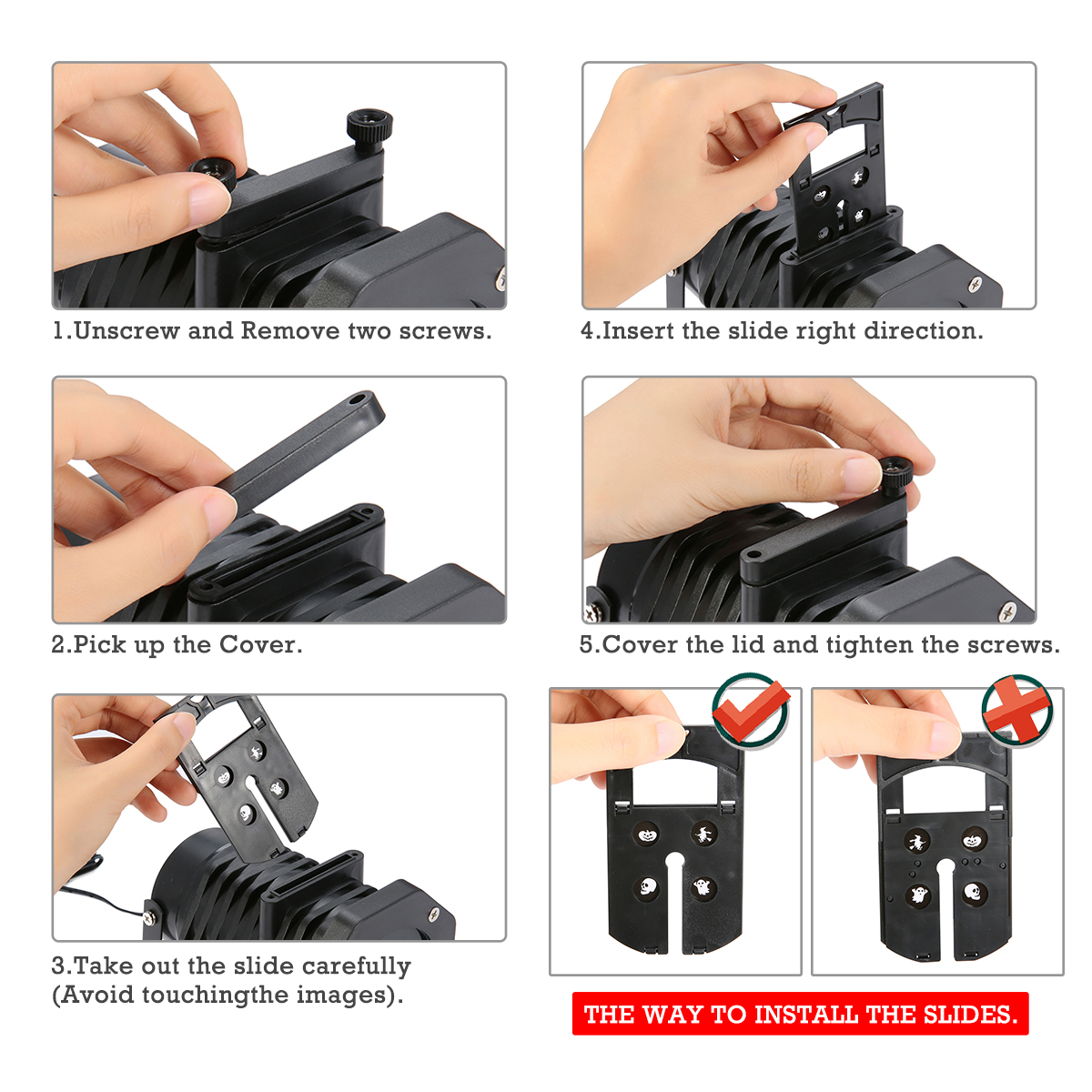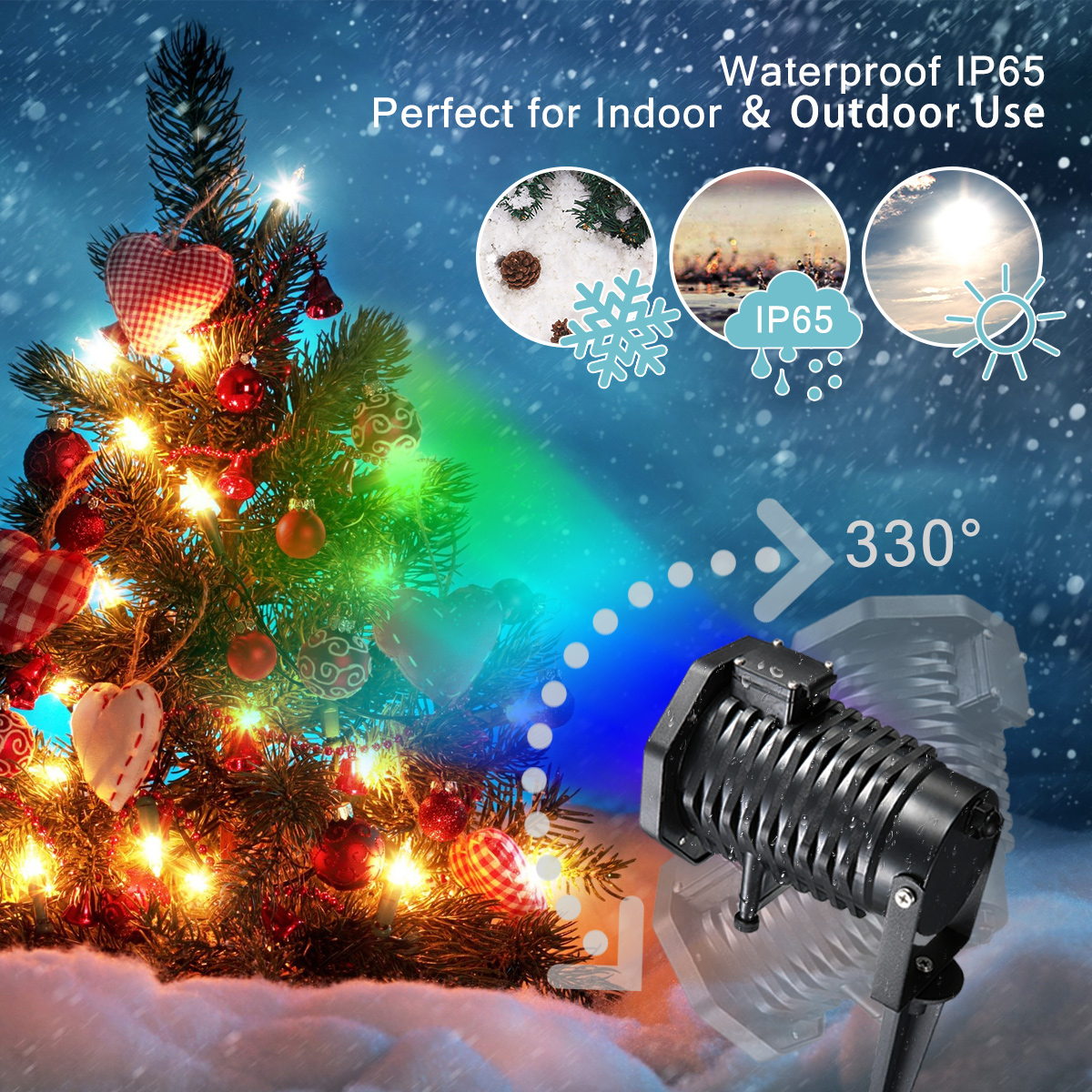 Product description

10 IMPRESSIVE PATTERNS
(1)Moon/Starts
(2)Skull/Ghost/Bat/Cat
(3)Snowman/Xmas Tree/Santa/Ring Bell
(4)Xmas Sock/Snowflakes/Snowman/Xmas Tree
(5)Skull/Ghost/Spider/Bat
(6)Ghost/Wizard/Pumpkin/Skull
(7)Bowknot/Candy/Christmas Ball/Gift
(8)Beanie/Gloves/Candle/Glasses
(9) Hearts
(10) Snowflakes

Specification:
Material: Engineering Plastics
Power: 6W
Power Input: AC Adapter Input AC100-240V/50-60Hz
Power Output: 12V 500-1000mA
Waterproof Rated: IP44
Power Cord Length: 5m
Certification: CE, ROHS
Working Temperature: -10 to 40 degree Celsius
Projection Coverage: 15-50 Square Meter
Dimension: 110x400mm(Dia x H)
Lightning Modes(Set By Controller):Flash, Speed+, Speed-

Box Contains:
1 x Christmas Projector Light
1 x Remote Controller
1 x Ground Stake
1 x UK Power Adapter
10 x Switchable Slides
1 x User Manual(English)

Kindly Note:
1.To protect the electronic in Controller, there is a plastic slice between the electronic and the controller, please remove the slice when using.
2.As for outdoor use, even when it's snowing outside, you can just leave it out there and let it auto turn itself off by setting the timer.
3Just remember to dig it out if it got piles around, for it only works from -10 to 40℃.
4.If you are going to hang the light, it's recommended that, for safety purposes your lighting effect are properly mounted using a suitable hanging clamp and safety cable.
Do not point onto any oncoming pedestrians, vehicles or traffic routes from land, see, or air.

Thank you for your kind understanding. If you have any question, please feel free to contact us!:-)
Customer Reviews
Average rating:
(0 Reviews)
Write a review
Success!Your review was submitted!