Product Description
Product Specification
Reviews (21)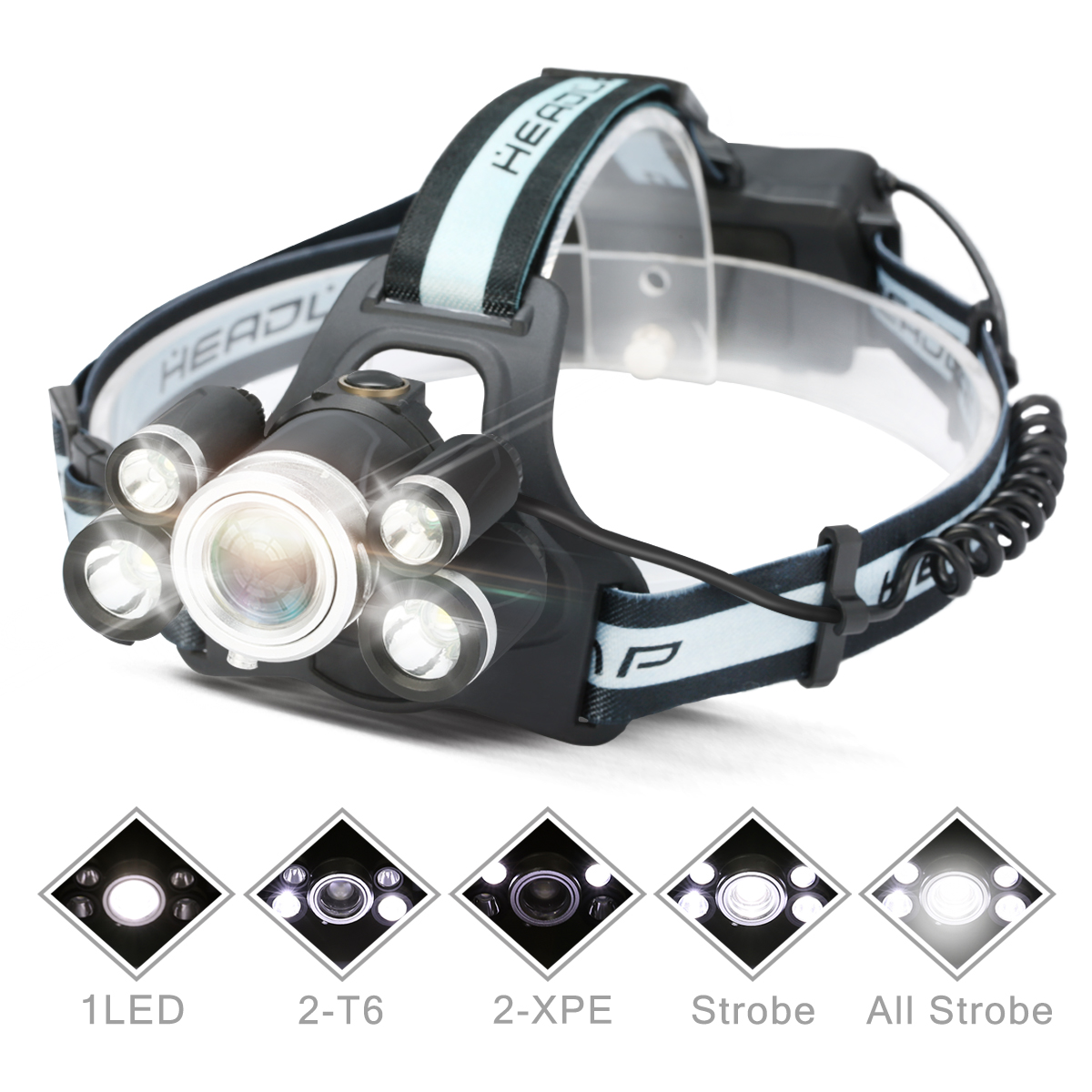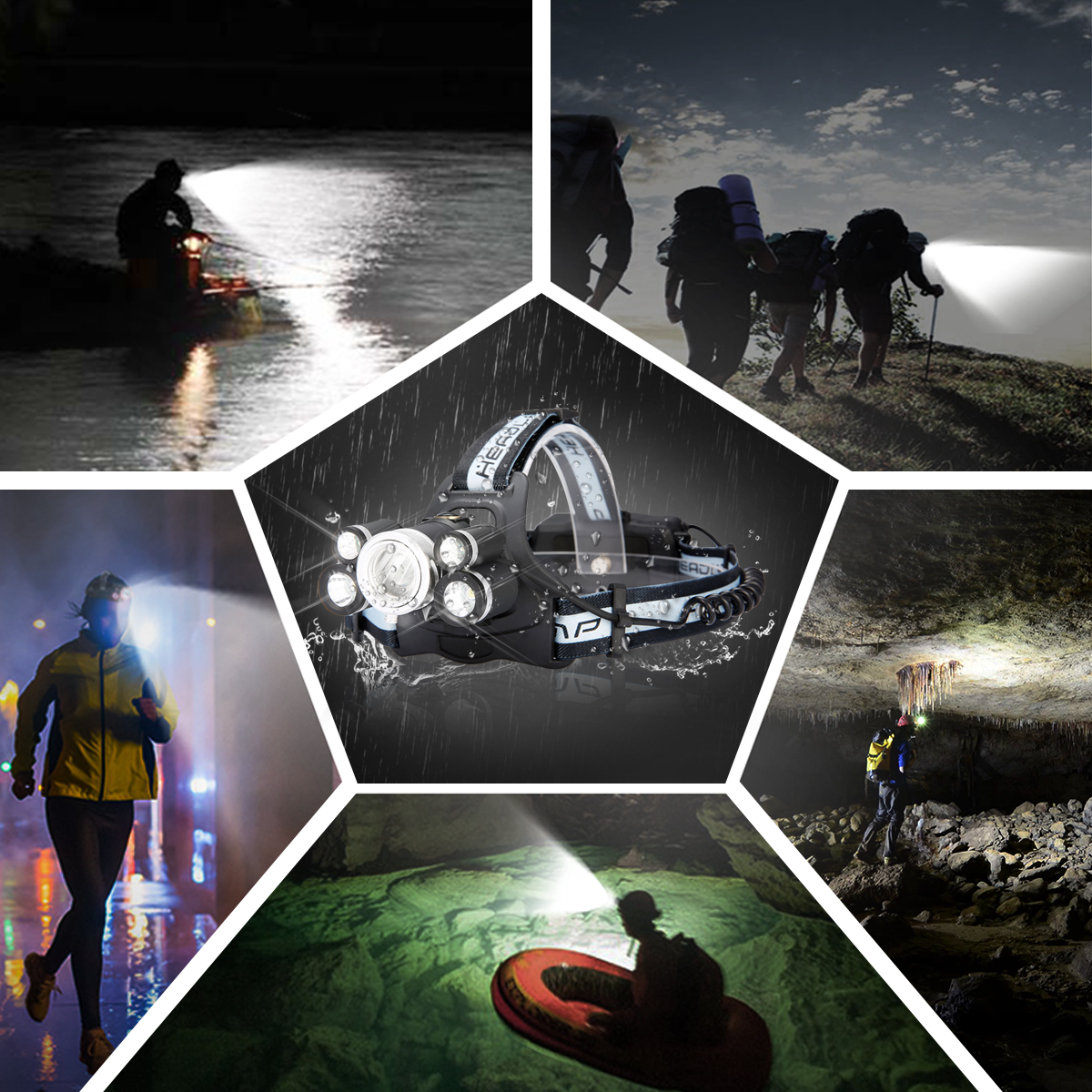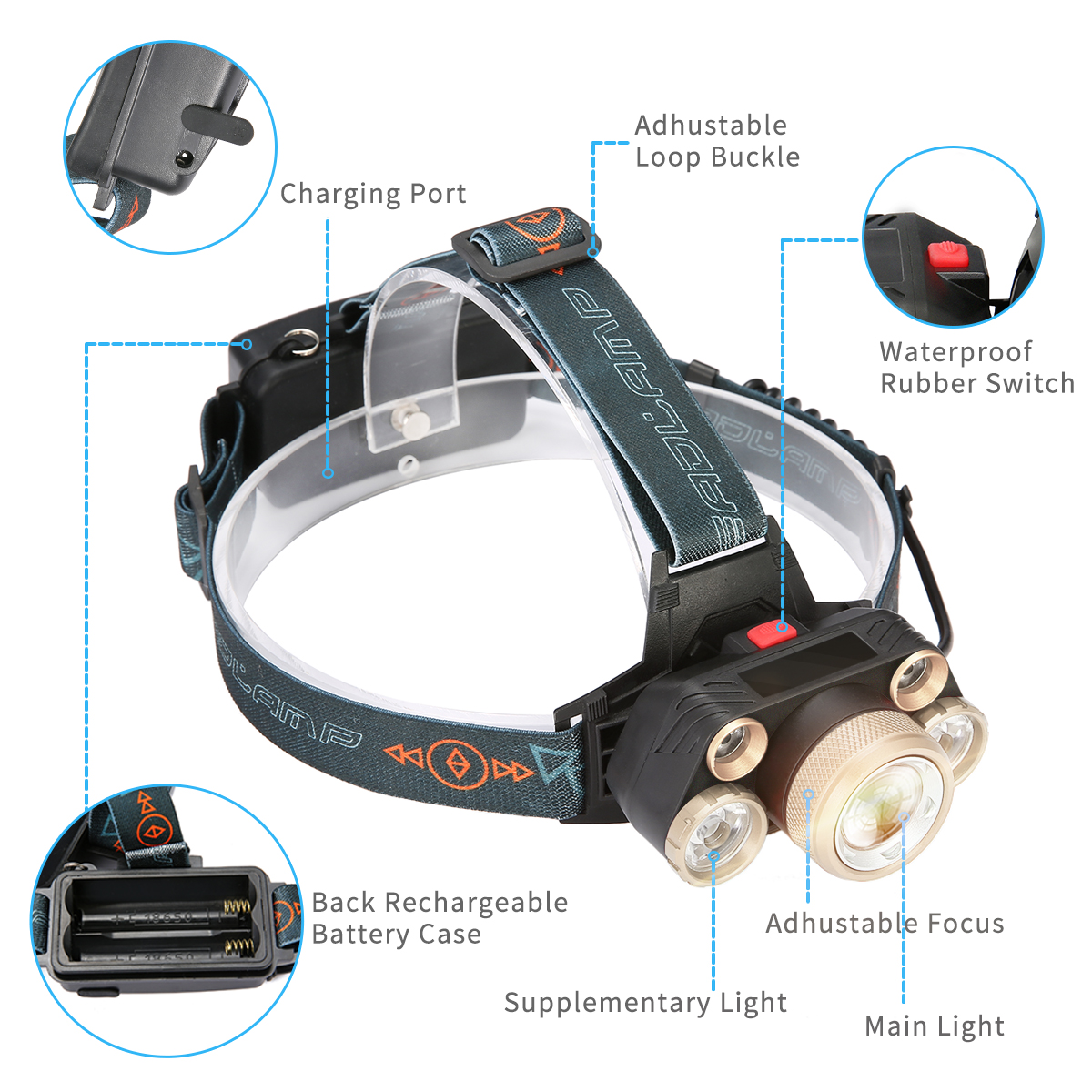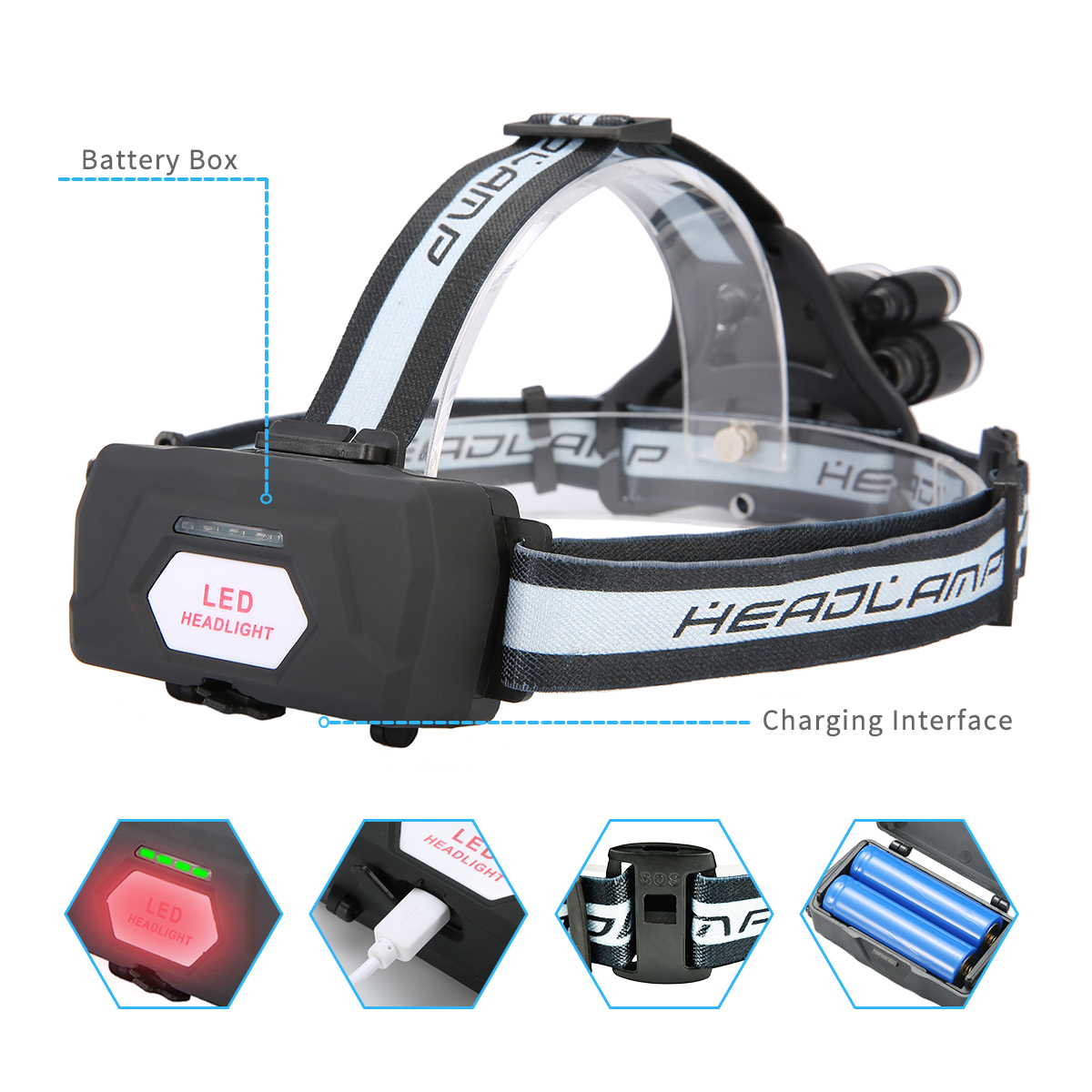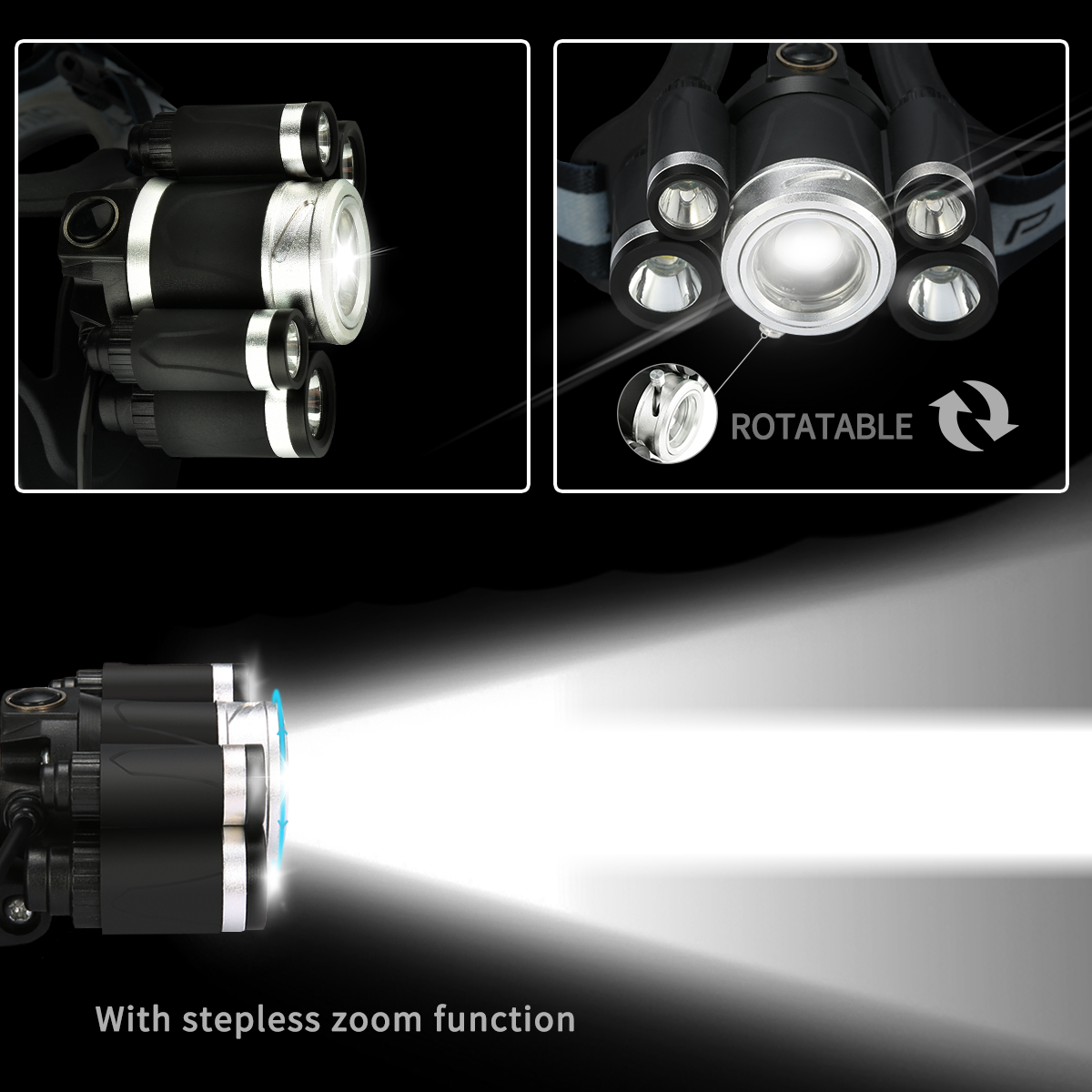 Product description
Hands-Free, Bright Lighting For Indoor And Outdoor Activity
Why struggle to hold a flashlight when you need both hands to perform the task at hand? How much easier would tasks, walks or jogs at night be with two free hands?
You can choose among four lighting modes, zoom in, zoom out and rotate up to 90 degrees. CAMTOA fHeadlight can make a difference under any conditions!
Suitable for outdoor hiking, camping, caving, hunting, fishing, boating, mining, climbing, running, cycling, dog walking, reading, household searching, construction lighting
With adjustable focus function, it also can be used for precision work (watch or clock repair) or auto repairing or craft work that requires attention to detail.
Product Specification:
Light Output: Maximum Output Of 8000 Lumens
Materials: Made of Aluminum Alloy and ABS materials
Power Source:2x 18650 3.7V 2200mAh rechargeable li-ion battery
Working Time: Ultra Brightness(4.5h), Battery Saver(8h), Medium Brightness(10h)
Package Content:
1x head torch
1x US Wall Charger
2 x 3.7V 18650 Rechargeable Batteries
Customer Reviews
Average rating:
(21 Reviews)
Write a review
August 08, 2018
April 28, 2018

Five Stars

very bright and re-chargeable

April 12, 2018

Four Stars

Husband and Son are very happy with this. Nice and bright.

March 30, 2018

Very powerful lamp. Sort of delicate. Cheaply made ...

Very powerful lamp. Sort of delicate. Cheaply made, but it's working still.

March 24, 2018

Five Stars

It's very bright, kinda light and the price was right.
Load more
Success!Your review was submitted!